Ontario is launching a new mentorship program for Black children and youth that will help young people in priority communities to build confidence and develop skills for school and work.
Michael Coteau, Minister of Children and Youth Services and Minister Responsible for Anti-Racism, was at Alexandra Park Community Centre in Toronto today to announce the new program — Together We Can — which will also help Black children and youth build cultural awareness and identity.
The program will support up to 25 locally developed mentorship initiatives for Black children and youth in priority communities, including the Greater Toronto and Hamilton Area, Ottawa and Windsor. The province will partner with community organizations to design and deliver the program in a way that responds to local needs, which could include activities like job skills training, tutoring or arts-based activities.
Four programs are already in development:
The African-Canadian Coalition of Community Organizations will deliver mentorship programs in the Regent Park and Alexandra Park community in Toronto
NIA Centre for the Arts will deliver a mentorship program in the Vaughan area
Tropicana Community Services will deliver a mentorship program in Scarborough
Big Brothers Big Sisters of Peel, in partnership with the Black Community Advisory Council, will deliver a mentorship program in Peel Region
The province is inviting community organizations to apply for the remaining 21 programs.
Together We Can is part of the Ontario Black Youth Action Plan, a four-year, $47 million commitment to help reduce disparities for more than 10,000 Black children, youth and families in communities across the province.
Eliminating systemic racism and advancing racial equity is part of Ontario's plan to create jobs, grow our economy and help people in their everyday lives.
Quick Facts
Ontario will invest $9 million over the next four years for mentorship programs as part of Together We Can.
The program is being designed with the help of an external implementation steering committee made up of youth, leaders and experts from the Black community, as well as feedback from community engagement sessions.
Since May of this year, over 25 engagement sessions on the Ontario Black Youth Action Plan have been held in 13 communities across the province. Community engagement sessions will continue throughout the summer.
Black youth make up 41 per cent of the youth in the care of the Children's Aid Society of Toronto – five times their representation in the overall population.
Black students become "early leavers" of high school at higher rates – in Toronto, 23 per cent, compared to 12 per cent of white students.
Black youth across the province are unemployed at nearly two times the provincial rate.
Quotes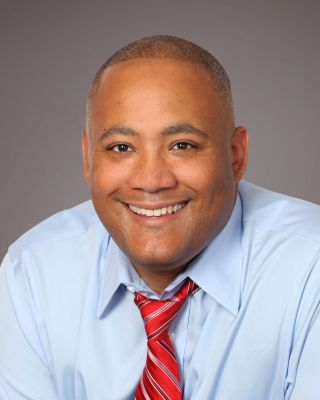 "Together We Can is a great example of an on-the-ground solution to help improve the futures of Black children, youth and their families. Partnering with local community organizations to provide mentorship opportunities specifically for Black children and youth will help them build the skills and connect them with the opportunities they need to succeed."
"Very early in my artistic journey, when I was coming up, there were very limited opportunities (financial or otherwise) for young black artists to make the arts a viable career choice. With the support of MCYS via the Ontario Black Youth Action Plan I'm confident, experiences like mine will be the exception and not the rule. I've made it my purpose to make a difference for the next generation, and so too has the Province of Ontario."
Dwayne Dixon